Readers and visitors to this site now direct its CWG content
The conversation on this website is now open to any visitor who wishes to set the agenda relating to any subject covered or message found in the Conversations with God series of books and how it may apply to everyday life or the news events of the day.
The new process at this Visitor Driven Site is simple. You may raise any topic surrounding the CWG material that you wish to propose for group discussion by entering that topic, and your point of view about it, in the Comments Section below. Others coming here are invited to create a conversation around it, if they wish to do so.
If responses to the topic you raised show a high level of interest among the audience here, that topic will be "promoted" to Headline Placement on this website --- which will attract even more comment and conversation. In this way the Global Conversation platform can and will be as vibrant as users here wish...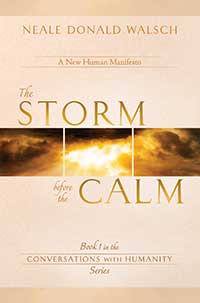 WONDERING WHAT'S WRONG WITH OUR WORLD? DARE YOU TO READ THIS BOOK! The website you are currently visiting is a direct outgrowth of the writing in the book The Storm Before the Calm, in which you have been invited to co-author a New Cultural Story for Humanity as part of...
You are in a place on the Internet where the Gentlest Revolution is now underway







have joined you in visiting this website, where you may engage in the conversation... right now.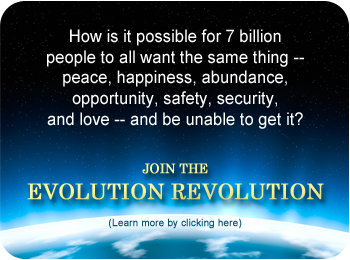 ---
If God had some news for the world, would He use the Internet? Yes, She would.
You are invited to share this page with your Facebook friends and with everyone in your Address Book
And the Cultural Story they have created
Everything can truly be on earth as it is in heaven, when the time of separation is over and the time of unification is at hand. Unification with God, unification with all others, and with every living thing. This is what God has come to tell us once more through the messengers of today. You will know them as God's messengers because they will all be bringing the same message: We Are All One. This is the only message that matters. The fact that you have so far failed to receive it (you have heard it often, but you have failed to receive it) is what has caused every misery, every sorrow, every conflict, every heartache in your experience. It has caused every murder, every war, every rape and robbery, every assault and attack, mental, verbal, and physical. It has caused every illness and dis-ease, and every encounter with what you call death. The idea that we are not One...